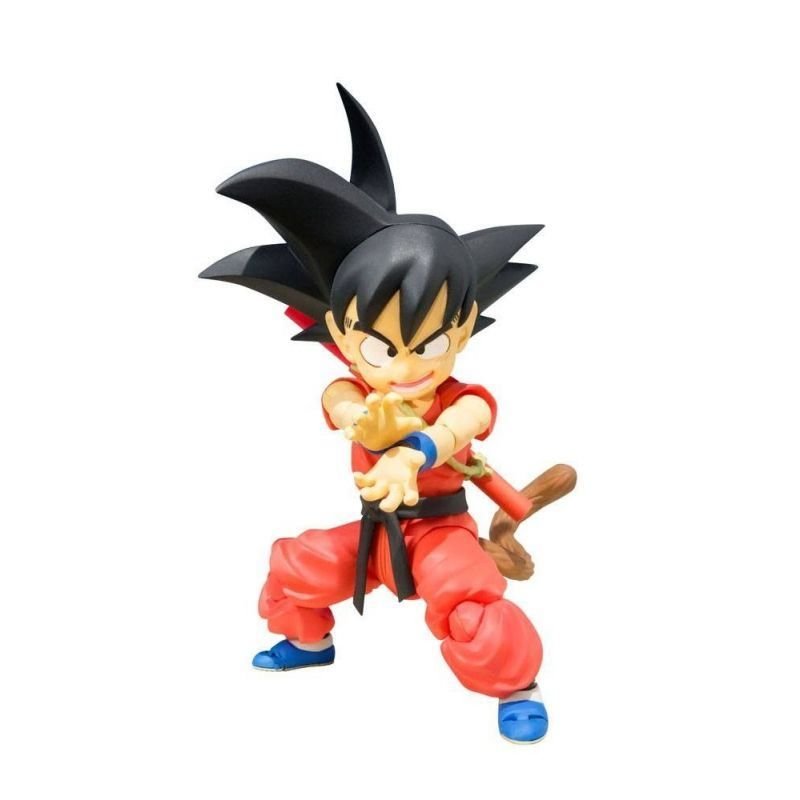  
Kid Goku SH Figuarts (Dragon Ball)
Kid Goku SH Figuarts : action figure inspired by the main character of the famous Dragon Ball manga. Product distributed by Bandai Tamashii Nations.
 Available
Bandai Tamashii Nations presents in the SH Figuarts Dragon Ball action figures collection the most emblematic character of the manga. Here is Kid Goku, Son Goku during is childhood before he becomes a Super Saiyan or a Super Saiyan God. A must have for any Dragon Ball fan !

Kid Goku comes in his training suit given by Kame Senin. The orange kimono is completed with its black belt and the distinctive logo on the chest.

The SH Figuarts action figure of Kid Goku can take all the unforgettable attitudes of the character. It is equipped with its magical cloud (nimbus) that can reach the sky thanks to transparent articulated supports.

The box also includes a power pole that can be placed on the SH Figuarts action figure or taken in hand by Kid Goku.

Like all the SH Figuarts action figures from the Dragon Ball manga, Kid Goku comes with a crystal ball. In this case you get the number 4 (the 4 stars ball), bequeathed to Kid Goku by his grandfather.

The figure is 10 cm high and features 3 interchangeable faces and several interchangeable pairs hands. These accessories allow you to refine the realistic poses offered by the SH Figuarts action figure articulation system.