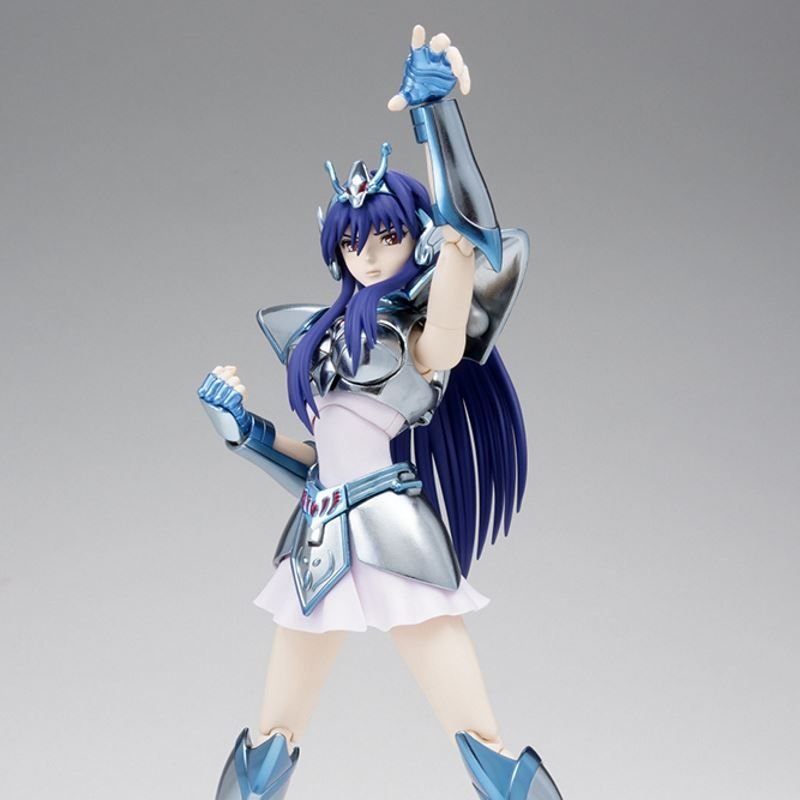  
Saint Cloth Myth Equuleus Kyoko (Saint Seiya Saintia Sho)
Saint Cloth Myth Equuleus Kyoko : Saint Cloth Myth action figure of the Saint Seiya Saintia Sho manga's character. Bandai Tamashii Nations official product.

Preorder special : create your customer account, log on to our website and discover our Myth Factory's customer discounted price !

 12/2019
From Saint Seiya Saintia Sho comes Equuleus before the heroine Shoko received her Cloth from her elder sister Kyoko !

Display it together with the Saint Cloth Myth Shoko figure (sold separately) to bring the sisters together !

What's in the box of Saint Cloth Myth Equuleus Kyoko ?

- A high quality action figure with a body providing a lot of position options (height : +/- 16 cm)

- A metal and abs armor you can display on the action figure or as object

- Two optional expressions, optional hair and three pairs of hands
- Also includes parts replicating the powered-up Equuleus as repaired by Mu, the Aries Gold Saint