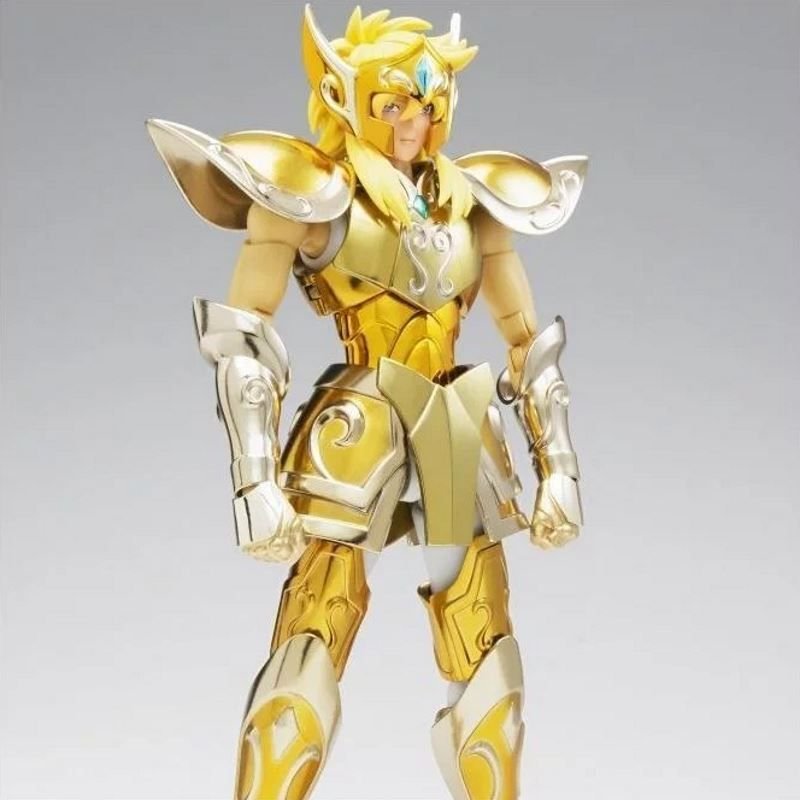  
Saint Cloth Myth EX Aquarius Hyoga (Saint Seiya)
Bandai Tamashii Nations Europe presents this new Saint Cloth Myth EX action figure from the Masami Kurumada's Saint Seiya manga.

Hyoga, the Cygnus bronze saint, is here presented wearing the armor of his master, Camus the Aquarius gold saint.

This Hyoga Saint Cloth Myth EX action figure is the first in a series that allows you to recreate the end of the Poseidon arc of the Saint Seiya manga. We talk about the moment when 3 Bronze saints wearing a gold armor attack the Poseidon God protecting the central pillar of the submarine sanctuary where is locked Saori Kido, the Athena goddess.

Bandai Tamashii Nations promises indeed the future realization of the Saint Cloth Myth EX action figure of Sagittarius Seiya and the Saint Cloth Myth EX action figure of Libra Shiryu.

What's in the box of the Saint Cloth Myth EX Aquarius Hyoga action figure:

- A high quality Bandai Tamashii Nations Myth Cloth EX action figure with an articulated body offering several display possibilities (height of about 18 cm)

- A metal and plastic Aquarius saint armor that can be placed on the character's body or assembled as a totem.

- Different interchangeable hands allowing Hyoga to hold the weapons of the Libra gold saint armor

- 4 interchangeable very detailed faces including 2 with a bandaged left eye following the tragic fight of Hyoga against Kraken Isaak 

Due to a production error of Bandai Tamashii Nations, the body included in the box is a "Aquarius Camus" sized body. The articulated body corresponding faithfully to Hyoga will be added to your parcel in a separate packaging.