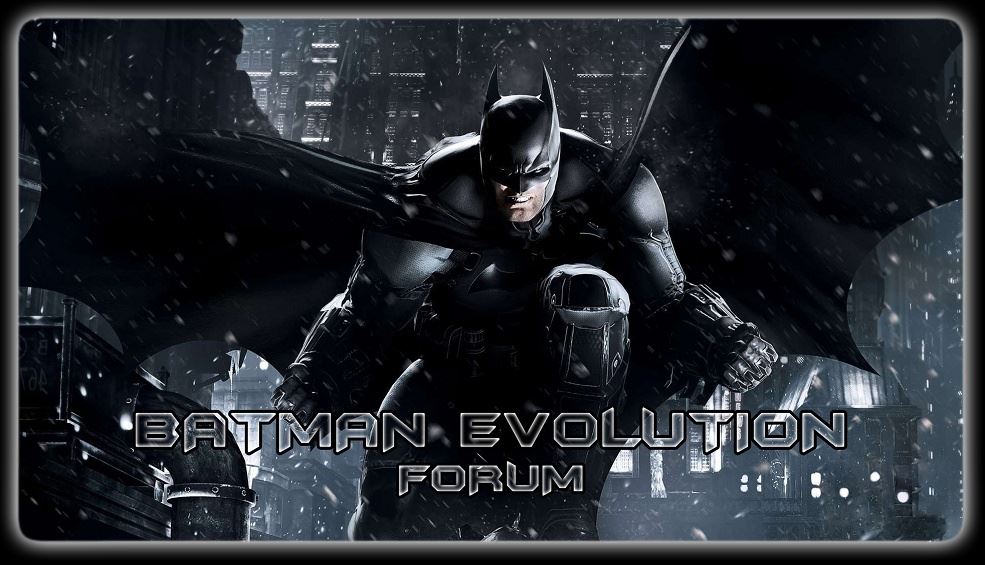 Batman Evolution is a French forum based on the Dark Knight mythology with no pretention but make yourself informed and entertained.

Once you will get registered, you will be able to see more threads showing off the Bat fan collection, Bat-costumes and tons of other stuff.

Everybody is welcome and no matter either you are a brand new "nolanite" Bat fan or an old school bat.

Anyway, we are counting on your knowledge to bring more to the forum and of course you are allowed to open new threads if something is missing.

The forum will get better thanks to your participation and implication.

One more thing, most of the members here will enjoy talking in English and sharing with some Batmates from all over the world so don't be shy and sign up !

Batman Evolution wishes you an enjoyable moment so grab your Batwing and have a nice trip !