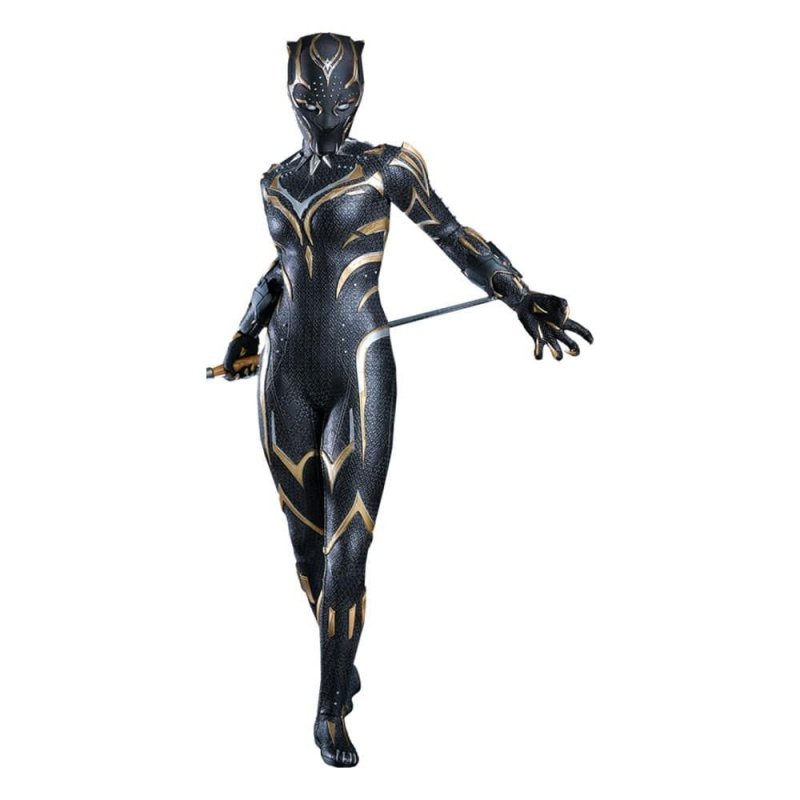  
Black Panther Hot Toys Movie Masterpiece figure mms675 (Wakanda forever)
Black Panther Movie Masterpiece Hot Toys mms675 : collectible figure from the Wakanda forever movie.
This product is provided in a sealed brown shipper box.
 Q1/2024
What is in the box of this Hot Toys product ?
- A collectible figure of Black Panther as seen in the Wakanda forever movie.
- Scale : 1/6
- Dimensions (in cm) : 28
- High quality articulated body for realistic poses
- Various optional hands
- Several alternative faces with different expressions
- Display stand included
- Product made of high quality PVC
1 other product might interest you ...